I would like to extend a warm welcome to Sprowston Infant School on behalf of the children, staff and governors.  We are proud of our school and work very hard to achieve high standards for all pupils.
Our Ofsted report confirmed that the school is good in all areas and we were delighted that they praised the rapid improvements the school has made in recent years:
"The new headteacher, leaders and governors have effectively raised achievement and improved teaching so it is now good. The school is continuing to improve." (Ofsted, July 2015)
Please click here to read the full report.
We hope you find lots of useful information here but if you have any questions you cannot find the answer to, or if you would like to visit, please telephone our office or email the school and we will be happy to speak to you.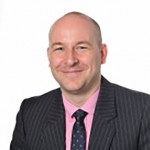 Rob Edwards
Headteacher